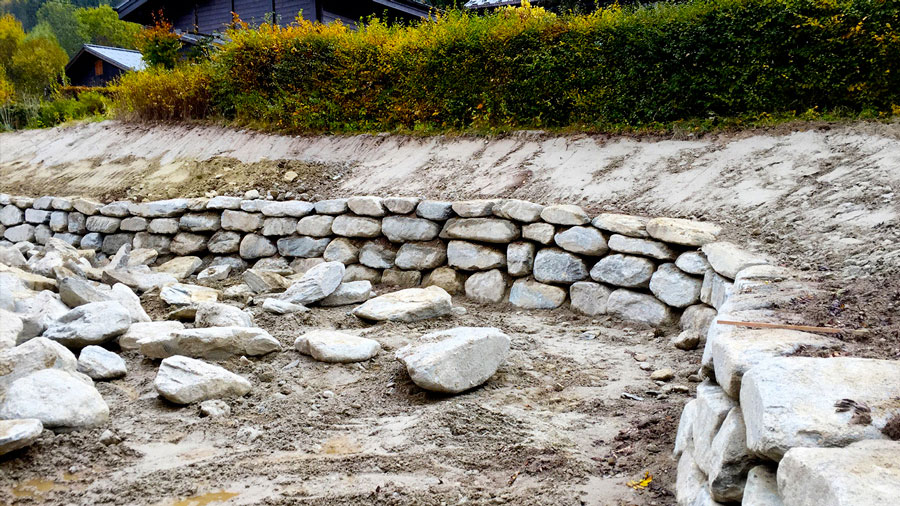 LANDSCAPE LAYOUT
We can realize your wish
Our strong point on our layouts is the creation of a stone wall will local stones for a perfect integration in our natural environment.
Access and networks (electricity, water, gas, and phone, net…) are made with machines adapted to evaluate in narrow places.
We can supply pure topsoil to ease and succeed your plantings.
Preparation and finishing stage for swimming-pool and spa.
---